About Us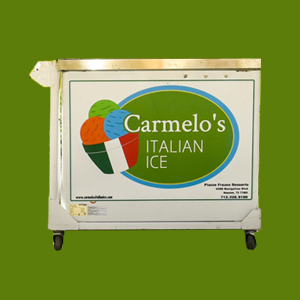 Carmelo's Italian Ice was named after our grandfather who came from Italy to New York in 1903.
It is an authentic style Italian Ice made locally here on the Gulf coast in the Great State of Texas. We have been in business at the same location since 2006 so we know Italian Ice and frozen desserts. Our Italian Ice is sold under our Carmelo's Italian Ice brand. We are solely a manufacturer and distributor. We do not scoop Ice because we don't want to compete with our customers. We want YOU to be successful. Now, don't you think it unfair for the manufacturer to compete with its customers? We do! That's why we leave the scooping to you!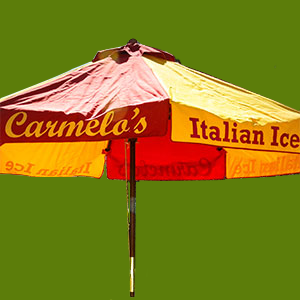 In addition to our great Ice, we can provide you with graphics and art work so your customers will know you are serving the best product available. We are not a "franchise" so you keep all the money in your pocket. There is NO middle man taking a scoop of your profits. We are also the largest producer of Italian Ice in Texas and the south west, producing thousands of gallons of our great product each year. Our customers come from all over. Some drive over 5 hours to pick up our product. It is a testament to the quality and consistency of our great Ice.
Conveniently located in Houston, TX, we are in one of the fastest growing regions in the sun belt. It is a perfect place to start your business and we're here to help.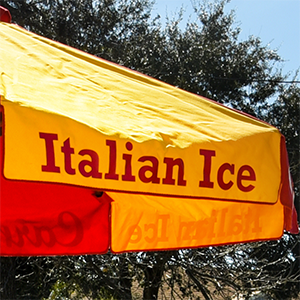 We also have the ability to co-pack Italian Ice for you under co-packing agreements. We make and stock over 35 flavors including, Adult Flavors, and Sugar Free flavors. Custom flavors are also available.
Let us help you reach your potential. Over the course of our history, we have operated brick and mortar store fronts, kiosks, and push carts as well as delivering turn-key store fronts. By using our great products and experience we will guide and train you to reach your goals and potential.